Inventors of the Reed Procedure ®
Permanent Migraine Solutions
Complete the form for immediate access to our On-Demand Webinar
Control your headaches.
Restore your life.
Key Topics Discussed:
Its 85% documented success rate
Many report 80-100% migraine relief
Medication need is eliminated or greatly reduced
Patients return to normal activities
No more back and forth to the doctor, ER, or hospital
Reed Migraine Centers' specialists literally invented the Reed Procedure, and they are the world's most experienced at implants for migraines
Initial consultation complimentary
Ability to test the stimulator (to make sure it works) BEFORE the permanent implant
On-Demand Webinar Registration
Note: Unfortunately, at this time, we do not accept Medicaid, Tricare, or Worker's Compensation.
Note: Fields marked with an asterisk (*) are required.
Other topics in the free live webinar include:
What patients are good candidates for the Reed Procedure ®
What types of headaches are treated
What are the next steps?
Insurance questions
AFTER YOU CLICK "VIEW WEBINAR NOW" BUTTON, PLEASE BE PATIENT, AS IT CAN TAKE UP TO 30 SECS TO LOAD.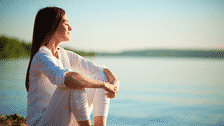 The next step…
Complete the form to immediately access the Patient Informational On-Demand Webinar. Learn about how Dr. Reed's team literally invented the Reed Procedure and other peripheral nerve procedures for Chronic Migraine. At the webinar, you will learn how the therapy works, the safety features, and how it's capable of controlling headaches and restoring lives.