Why Reed Migraine Centers?
The Reed Procedure®: A Potentially Permanent Surgical Migraine Treatment
Leading-edge technology and high-quality patient care set us apart from all other chronic headache relief centers, which is just one reason why Reed Migraine Centers is the top patient choice for headache relief. In addition, we are the only network in the world where internationally-recognized head pain experts work together to provide direct patient access to the Reed Procedure®, a documented and effective migraine pain procedure pioneered by Kenneth Reed, M.D.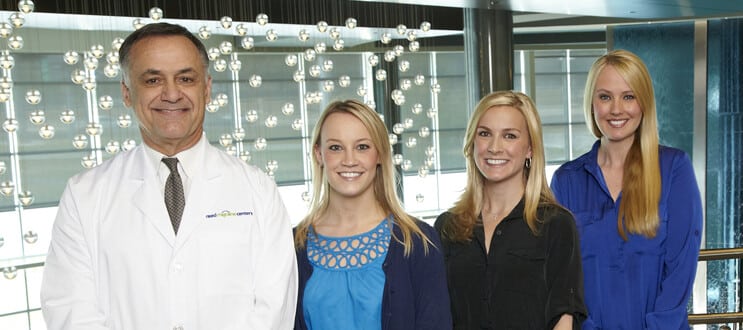 Dr. Reed and the partner physicians at Reed Migraine Centers invented the standard neurostimulator implants for migraines used in the world, including Occipital Nerve Stimulation and the Reed Procedure. With over 25 years of experience, Reed Migraine specialists are the most experienced neurostimulator implanters around the globe.
Additionally, we have a short three to seven-day, non-invasive test to determine if the Reed Procedure® will work before the permanent stimulator is implanted. The availability of this test or trial stimulator is one of the few times in medicine where a therapeutic test is available to the patient before they undergo the full surgery.
Our Philosophy
Reed Migraine Centers' physicians and staff work together every day for one single purpose – helping our patients get relief from chronic, severe head pain using the Reed Procedure® as soon as possible. Our mission is to provide headache sufferers and their families with a specialized treatment option in a compassionate setting.
FREE WEBINAR
Learn more about the Reed Procedure®, watch patients describe how it restored their lives, and see if this treatment is right for you.