Inventors of the Omega Procedure and the Reed Procedure
The Reed Procedure ®
A Permanent Migraine Solution
The Reed Procedure ®
A Permanent Migraine Solution
Documented 80-90% Success Rate
Reed Migraine Centers Invented the Procedure
World's Most Experienced Neurostim Implant Specialists
1000s Already Treated
Offers Dramatic Migraine Relief
Documented 80-90% Success Rate
Reed Migraine Centers Invented the Procedure
World's Most Experienced Neurostim Implant Specialists
1000s Already Treated
Offers Dramatic Migraine Relief
Our Mission
Control your headaches. Restore your life.
Call us today to learn more about the revolutionary Reed Procedure or register for a free webinar.
WHY REED MIGRAINE CENTERS ?
I returned to school and decided to switch to neuroscience.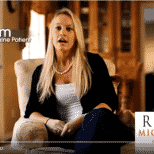 Reed Migraine Centers' Peripheral Nerve Stimulator Migraine Treatment returns student to college.
A migraine for 27 months…the procedure changed my life completely.
Young student returns to normal life after Occipital Nerve Stimulator Migraine Treatment at Reed Migraine Centers.
I can go outside and take my girls to the the park anytime.
The Reed Migraine Occipital Nerve Stimulation Headache Treatment restores mother to her family.