Dr. Reed Talks About Migraine Surgery on The Doctors
The Reed Procedure ® : A Permanent Surgical Migraine Treatment
One patient's story…
Learn the story of a young patient who suffered from severe migraine headaches for three years before starting the treatment process at Reed Migraine Centers. Dr. Reed talked about the Reed Procedure on the Doctors TV show and how it helped this patient. Before performing the Reed Procedure ® on the patient, Reed Migraine Centers had the patient participate in a trial stimulation to ensure she would respond successfully to the treatment. The trial was successful, but she had one obstacle to permanent relief. Watch the video to find out more!
Dr. Reed and his partner physicians have now controlled the headaches and restored the lives of hundreds of patients of all age groups over the past 20 years. If you or a loved one are suffering from severe migraine headaches, then we invite you to attend a FREE WEBINAR and learn how this technique may potentially help you gain control of your headaches and restore your life. Attendance is free but registration is required.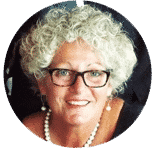 "Migraines no longer define me. They don't dictate what I can and cannot do throughout the day. It brought the happy back in my life and my husband's life."
– Joan Swanson on Good Morning Texas
FREE WEBINAR
Learn more about the Reed migraine procedure treatment options, and find out if the Reed Procedure is right for you.