The Reed Procedure for Chronic Migraine – Are You a Candidate?
Learn More at Our Free Informational Live Webinar
Dr. Reed and his partner physicians literally invented the Reed Procedure, Omega Procedure and other Nerve Stimulator Implants for Chronic Migraine. Learn about how the therapy works, as well as the safety features. We have now controlled the headaches and restored the lives of hundreds of patients of all age groups over the past 20 years. Attendance to the webinar is free but registration is required. Simply fill out the form on this page to reserve your slot.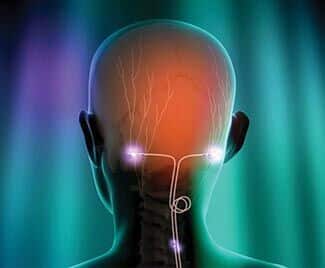 Webinar Topics
Dr. Reed's invention of Reed and Omega Procedures
Documented 80-90% success rate
Many patients report excellent to near complete migraine relief
Eliminates are markedly reduces medication need
Restores normal life style
Confirmed in over 100 medical research papers
Reed Migraine Center experience as most (longest) experienced implanters